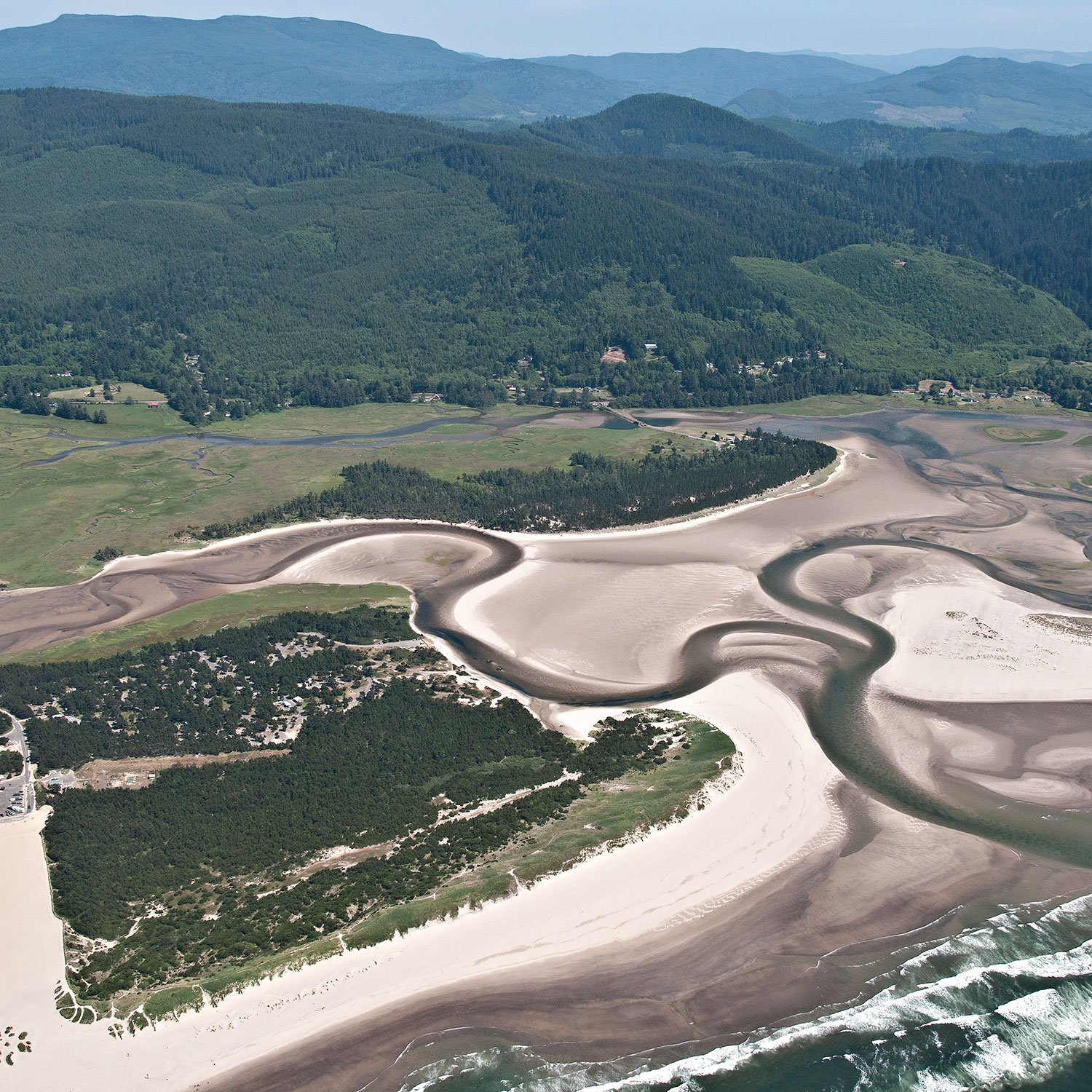 $1.75 million for habitat restoration-related projects
That's how much money we were able to secure in 2022 for projects that directly benefit folks who live, work, and recreate in Tillamook County. Projects like the Sitka Sedge Tidal Wetlands Restoration, which will restore 69 acres of tidal marsh, provide flood protection for the community of Tierra Del Mar, improve recreational access, and create a thriving habitat for threatened juvenile salmon.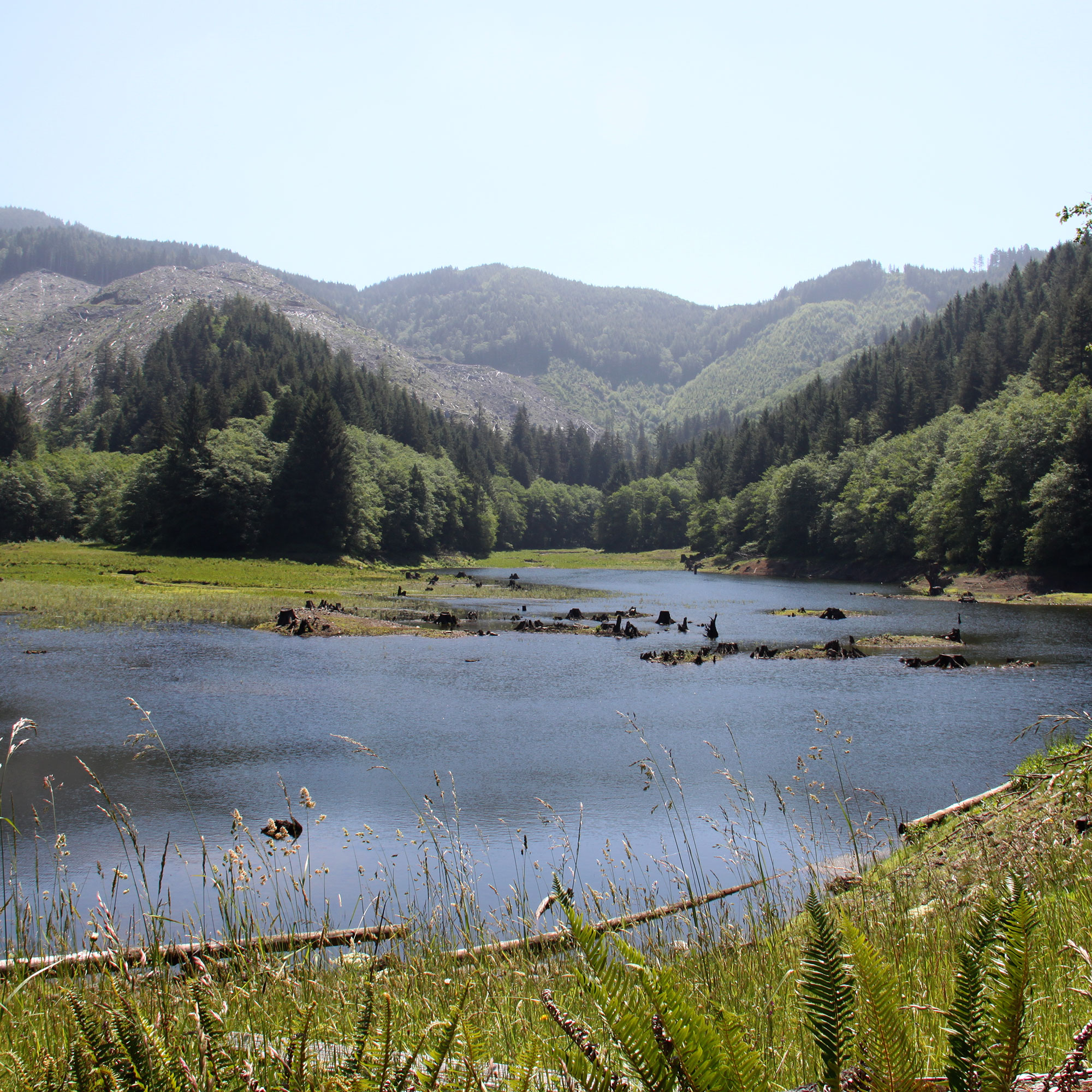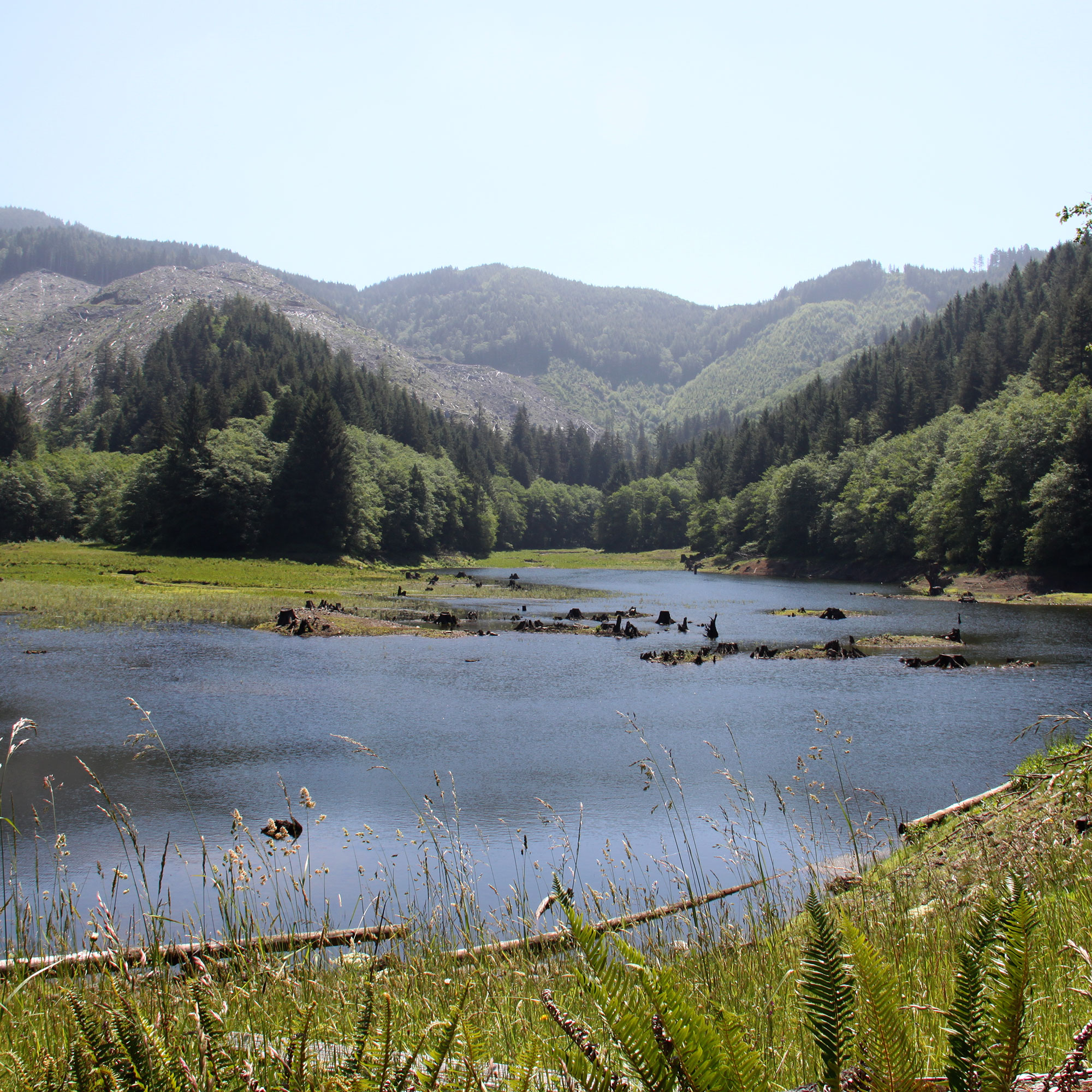 Making way for wildlife with the Skookum Dam removal
Built in 1965, Skookum Dam impounded Fawcett Creek and Skookum Lake, creating a reservoir for the City of Tillamook. At risk of catastrophic failure, the dam was intentionally breached in 2018, providing both conservation and public safety benefits. Excavating a pilot channel reconnected two miles of fish passage for spawning and rearing, and planting native wetland species helped restore food web connections for migratory songbirds, elk, and other wildlife.
Growing stewardship through native plant programs
The Northwest Oregon Restoration Partnership (NORP) collects and propagates native plants to create robust stock that can better survive while meeting management and restoration requirements. In 2022 alone, the TEP nursery collected 15 million seeds, sent 32,000 plants to restore 585 acres of habitat, and gave 24,475 plants to butterfly restoration at Willapa Bay and Yaquina Head.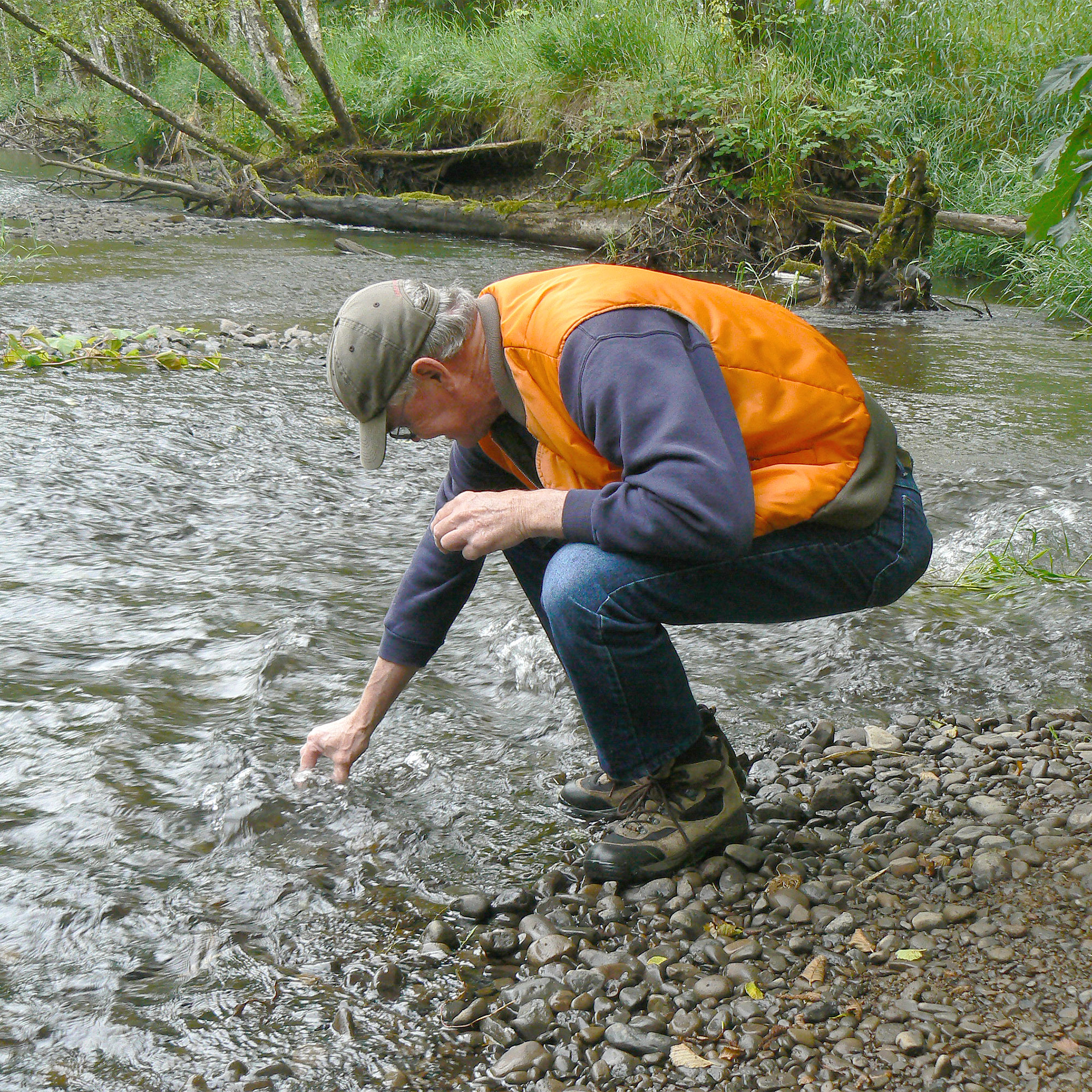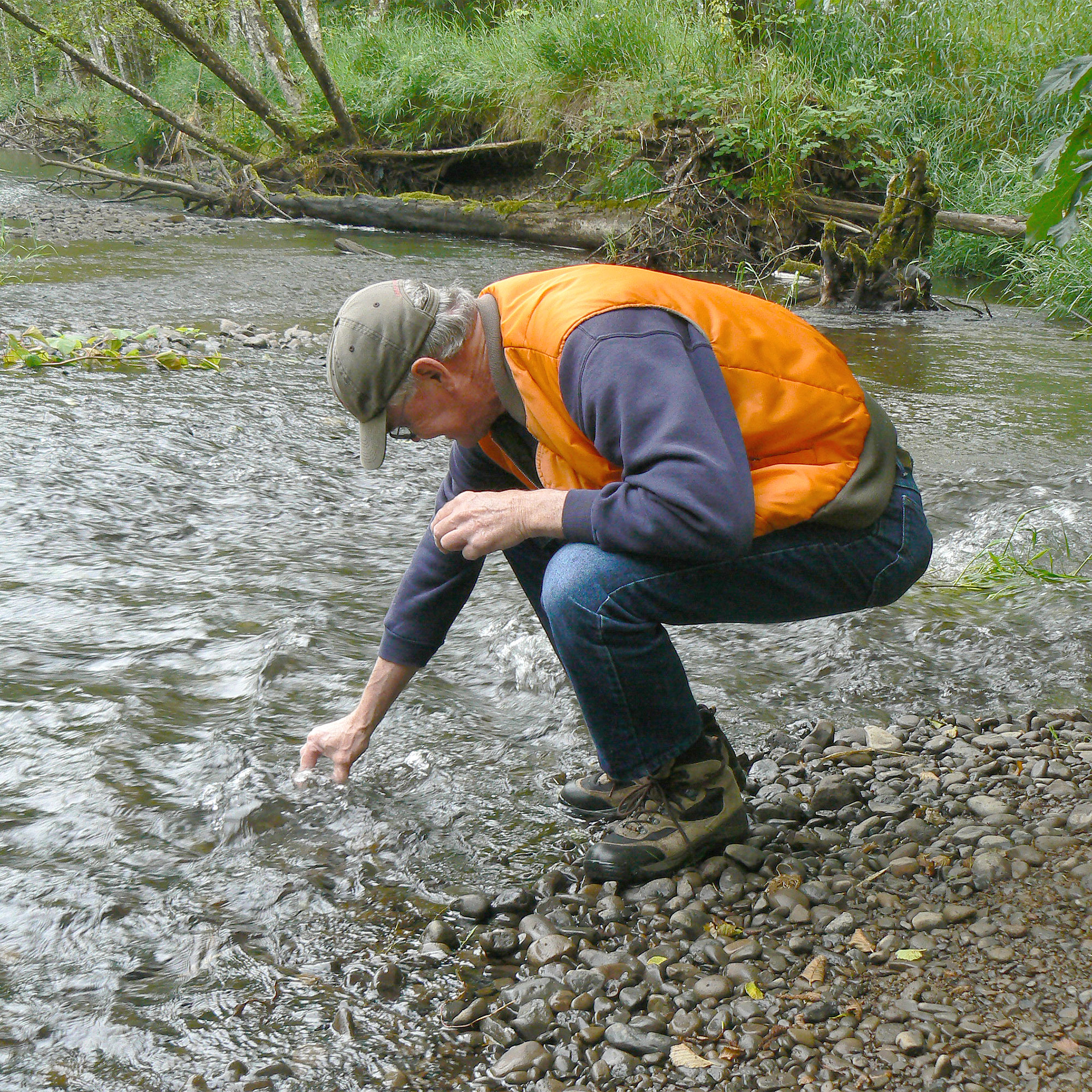 Safeguarding our community with up-to-date water quality information
In 1997, TEP began monitoring E. coli in the Tillamook Bay watershed. Today, the program includes all six Tillamook County estuaries and lower watersheds. Citizen science volunteers collect water samples twice a month, documenting changes in water quality, identifying potential habitat restoration projects, and updating our interactive water quality map so the community can view bacteria levels before swimming, paddling, fishing, or crabbing.
Recognition TEP's work is being recognized both in Oregon and nationally
We've been honored to receive two Oregon State Land Board Awards for the Coal Creek Dam Removal and the Miami Wetlands Enhancement project. And in 2012, the Tillamook County Water Trail (TCWT) received National Recreation Trail designation as an exemplary trail of local and regional significance. Facilitated by TEP's Education Program, the TCWT consists of 250 miles of navigable waters for non-motorized enthusiasts.
Looking to the future
TEP recently received $625,000 in funding to continue our conservation and restoration efforts. Learn more about how we plan to use these funds to monitor and address the effects of climate change in our community.