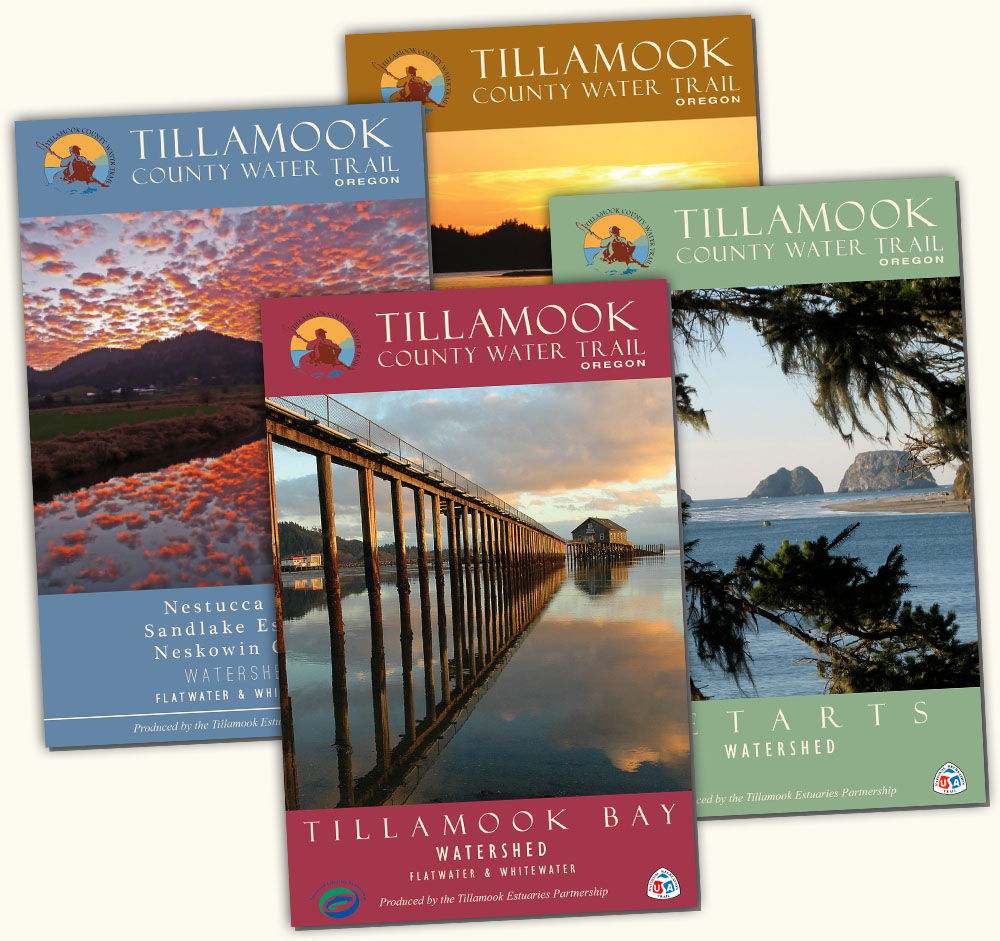 Experience our vibrant waterways
Tillamook County offers 200 miles of navigable water for every paddling skill-level, from novice to advanced whitewater. A collaboration of the Tillamook County Water Trail Committee and Tillamook Estuaries Partnership, the Tillamook County Water Trail was designated as a National Recreation Trail in 2012 and provides a fun, scenic, and educational experience for recreational users.
Each guidebook consists of photographs and maps that indicate paddling access points and amenities across our five watersheds. Use the order form below to request waterproof physical copies of any guidebook, or click the Download option for a digital PDF.
Your donations make it possible
Make a donation to support all the work of Tillamook Estuaries Partnership, or select "Tillamook County Recreational Water Trail Fund" to designate your direct donation to the printing and production of these guidebooks.